7 Benefits Of Buying Office Furniture Online
#fsb-social-bar { width: 100%; border-bottom: 1px solid #dbdbdb; border-top: 1px solid #dbdbdb; padding: 10px 0; margin: 0px 0 20px 0; float: left; background: #fff; position: relative; clear: both; } #fsb-social-bar a { border: 0px !important } #fsb-social-bar.fsb-fixed { position: fixed; top: -2px; z-index: 99999; } #fsb-social-bar .fsb-title { display: block; float: left; margin: 3px 20px 0 0; font-size: 16px; font-family: Arial, Helvetica, sans-serif; text-decoration: none; color: #333; } #fsb-social-bar .fsb-share-facebook { width: 120px; float: left; padding: 3px 0 2px; height: 25px; } #fsb-social-bar .fsb-share-facebook.fsb-hide-count { width: 44px; overflow: hidden; margin-right: 30px; } #fsb-social-bar .fsb-share-twitter { float: left; width: 135px; padding: 3px 0 2px; height: 25px; } #fsb-social-bar .fsb-share-twitter.fsb-hide-count { width: 61px; overflow: hidden; margin-right: 30px; } #fsb-social-bar .fsb-share-google { float: left; width: 105px; padding: 3px 0 2px; height: 25px; } #fsb-social-bar .fsb-share-google.fsb-hide-count { width: 33px; overflow: hidden; margin-right: 30px; } #fsb-social-bar .fsb-share-linkedin { float: left; width: 135px; padding: 3px 0 2px; height: 25px; } #fsb-social-bar .fsb-share-linkedin.fsb-hide-count { width: 61px; overflow: hidden; margin-right: 30px; } #fsb-social-bar .fsb-share-pinterest { float: left; width: 115px; padding: 3px 0 2px; height: 25px;} #fsb-social-bar .fsb-share-pinterest.fsb-hide-count { width: 43px; overflow: hidden; margin-right: 30px; } #fsb-social-bar .socialite { display: block; position: relative; background: url(/wp-content/plugins/floating-social-bar/images/fsb-sprite.png) no-repeat scroll 0 0; } #fsb-social-bar .socialite-loaded { background: none !important; } #fsb-social-bar .fsb-service-title { display: none; } #fsb-social-bar a { color: #333; text-decoration: none; font-size: 12px; font-family: Arial, Helvetica, sans-serif; } #fsb-social-bar .fsb-twitter { width: 105px; height: 25px; background-position: -13px -10px; line-height: 25px; vertical-align: middle; } #fsb-social-bar .fsb-twitter .fsb-count { width: 30px; text-align: center; display: inline-block; margin: 0px 0 0 69px; color: #333; } #fsb-social-bar .fsb-google { width: 75px; height: 25px; background-position: -136px -10px; line-height: 25px; vertical-align: middle; } #fsb-social-bar .fsb-google .fsb-count { width: 30px; text-align: center; display: inline-block; margin: 0px 0 0 41px; color: #333; } #fsb-social-bar .fsb-google .socialite-button { margin: 0 !important; } #fsb-social-bar .fsb-share-google .socialite-loaded .socialite-button{padding: 2px 0 0} #fsb-social-bar .fsb-facebook { width: 89px; height: 25px; background-position: -231px -10px; line-height: 25px; vertical-align: middle; } #fsb-social-bar .fsb-facebook .fsb-count { width: 30px; text-align: center; display: inline-block; margin: 0px 0 0 52px; color: #333; } #fsb-social-bar .fsb-facebook .socialite-button { margin: 0 !important;} #fsb-social-bar .fsb-share-facebook .socialite-loaded .socialite-button {padding: 2px 0 0} #fsb-social-bar .fsb-linkedin { width: 105px; height: 25px; background-position: -347px -10px; line-height: 25px; vertical-align: middle; } #fsb-social-bar .fsb-linkedin .fsb-count { width: 30px; text-align: center; display: inline-block; margin: 0px 0 0 70px; color: #333; } #fsb-social-bar .fsb-linkedin .socialite-button { margin: 0 !important; } #fsb-social-bar .fsb-pinterest { width: 88px; height: 25px; background-position: -484px -10px; line-height: 25px; vertical-align: middle; } #fsb-social-bar .fsb-pinterest .fsb-count { width: 30px; text-align: center; display: inline-block; margin: 0px 0 0 50px; color: #333; } #fsb-social-bar .fsb-pinterest .socialite-button { margin: 0 !important; } .fsb-clear { clear: both; } .fsb-clear:after { clear:both; content:; display:block; height:0; line-height:0; overflow:auto; visibility:hidden; zoom:1; } @media (max-width: 768px) { #fsb-social-bar.fsb-fixed { position: relative !important; top: auto !important; } } Facebook0Twitter0LinkedIn0Pinterest0
Online shopping is being considered as the best shopping options due to various reasons. Today, the popularity of online shopping rests on the availability of every product possible. Not only this, they offer discounts on products. From dress and accessories to furniture – all are available. Companies are also active online as they create websites to shop through. Here are some reasons why online shopping is going to help.
Wide ranges of products:
It is always good to choose from wide ranges of products. Stores need more space to display the items properly. They may lack some designs also. In websites, you may see many items at one go. Various designs are available online to choose from. Hence this point may be regarded as one of the major benefits to buy office furniture online from the reliable store of Storm Russo.
Price comparison is much easier:
We tend to go from store to store to compare the prices and find out the reasonable one. This takes much time. We have to spend some of our precious time to check out the prices of different products. Online shopping makes this easy. Different websites are easily accessible. We can compare the price of the products we want to buy. For example, if you search for reception lounges sale, the comparison becomes easier and money is saved.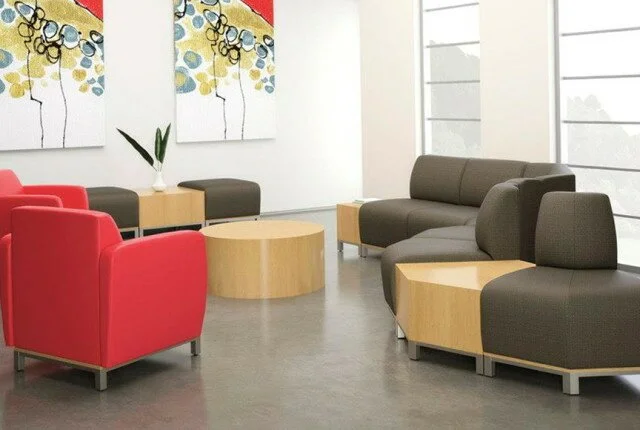 Saves time:
Checking out products in stores is time consuming. May be you do not have enough time for that. Online shopping helps you to work from your office desks. Not only comparing prices or selecting items, but it is also easy to place orders. Thus, online shopping saves time.
Find out any specific product easily:
Online shopping gives you the chance of searching products. This helps you to find out the product you need. This may take long in stores as all stores are not equipped with every product. Searching online is best as the sites even suggest some products you may like. Thus you may find a whole lot of things easily.
It is open 24/7:
It is pathetic to see the stores closed when you are free. Online shopping comes to your rescue. You can scroll up and down even in the middle of night. Not only checking out products, you can even place orders whenever you want.
Do not wait to buy products:
A good store having everything you need may become too crowded at times. You may have to wait at the queue at least to pay the bills. When you go for online shopping there is no queue to become obstacle in your path.
Discounts:
Websites offer discounts on products which are normally higher than the stores. Paying is easy and safe enough. The company takes responsibility to replace wrong products and refunds the money if necessary.